NEW 4" x 4" LED LIGHT GUIDE FROM GLT OFFERS SUPERIOR SOLUTION TO OLED PANELS FOR RANGE OF APPLICATIONS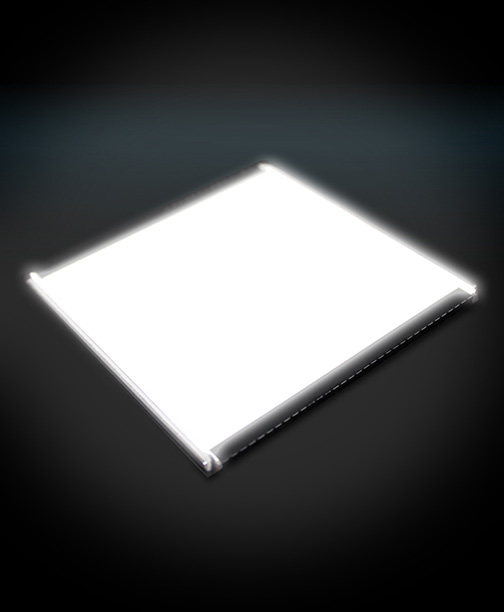 Global Lighting Technologies (GLT), the world leader in edge-lit, LED-based light guides for general illumination, has introduced a new 4" x 4" LED-based light guide developed to demonstrate its higher efficiency, better durability, longer life, and lower cost than a comparable OLED panel.
GLT's LED-based 4" x 4" square light guide is intended as a superior solution for applications considering similar-size OLED panels with similar diffused-light output, albeit at a much lower cost. It is an economical design option unique in the marketplace for wall and ceiling lighting, luminaires and custom interior lighting in corporate, hospitality, residential and other applications. The light guide assembly is only 3.5 mm thick. The panel itself measures a slim 2 mm and is thinner than prior GLT products while offering enhanced light extraction. The light guide would typically be edge lit from one or more sides using industry standard LEDs, with a small frame concealing the LEDs in place. The current product provides an efficiency of over 115 lumens/watt while producing up to 250 lumens when fully powered.
"In many applications where designers are considering OLED, our light guide can provide proven performance at a lower cost," commented Brett Shriver, Vice President of Sales and Marketing at GLT. "It's less fragile and easier to handle, with excellent uniformity and a larger range of sizes.