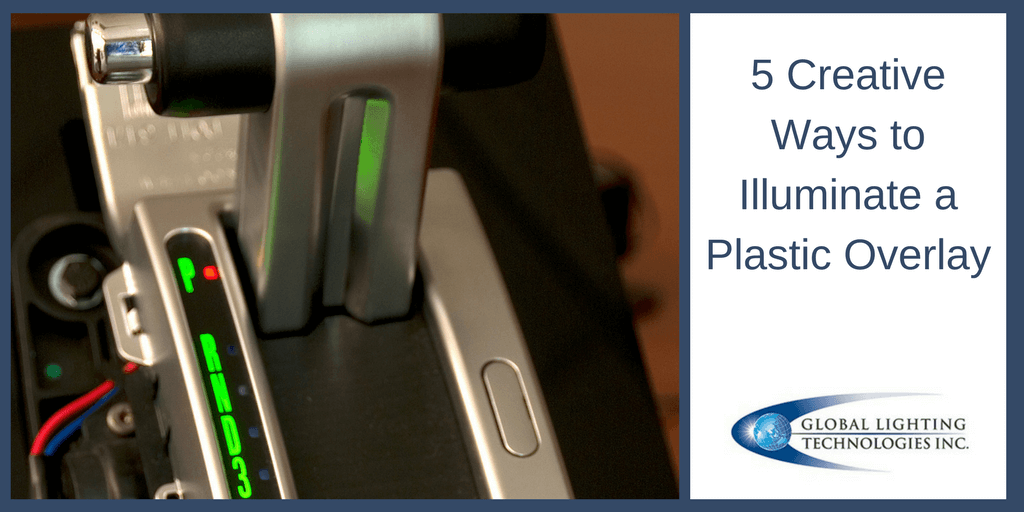 How to Enhance Plastic Overlays for Maximum Impact
With the right technology and skilled engineers, there are many ways to develop stunning, well-lit plastic overlays. Here are five innovative ways to enhance your product through our custom light guide solutions.
Direct fire your LEDs.   By placing a circuit board with multiple LEDs behind the illumination area, you can easily improve uniformity. But, keep in mind, the LEDs need to be spaced properly to achieve the best results. If desired, a material can be added to diffuse some light, helping you avoid bright spots.
Use electroluminescence (EL) display. EL displays are very thin and help you maximize light uniformity.  However, it's important to remember the potential restrictions of EL, including overall brightness, a high voltage requirement and the short life of the product.
Create backlight. Using an ultra-thin plastic light guide to provide backlighting is a common solution that we offer to our clients. LED-edge illumination yields enhanced efficiency, as well as increased uniformity.
Incorporate a white injection-molded light box. Another way to elevate your plastic overlays is by including a light box lined with reflective inner walls. Not only does it allow you to place LEDs within the actual tray, but it lets light reflect off of the inner walls and the surface of the box.
Place a fiber optic light guide behind the overlay. Fiber optics come with great capabilities. By putting thin fibers with small abrasions behind the overlay, light can escape and travel directly through the overlay to create a beautiful result.
As you can see, there are a variety of options when it comes to illuminating your plastic overlay. If you need help deciding what's right for your project, contact us today.