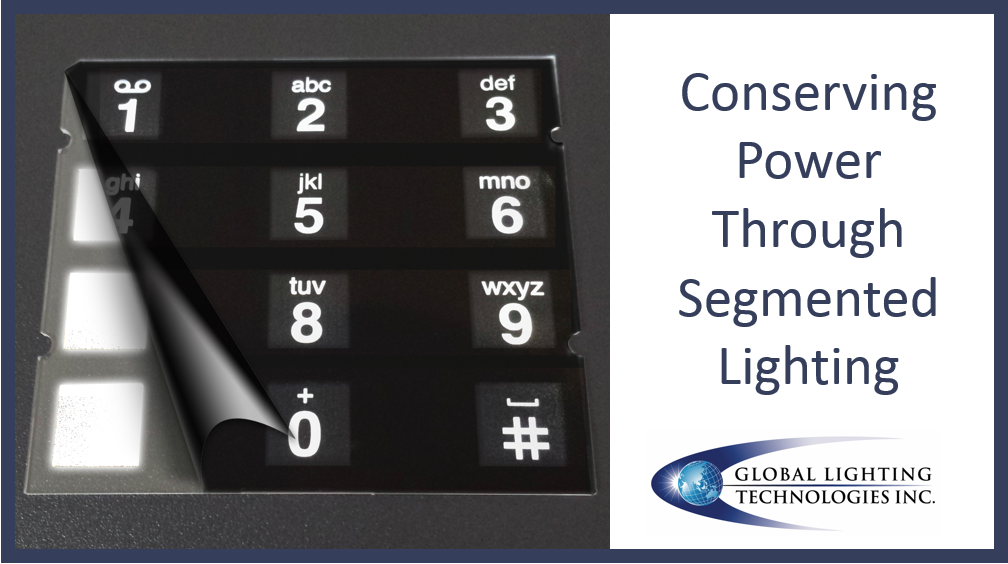 Conserving power is a big deal these days. Imagine being able to distribute light specifically to your designated areas, that'd be a big power saver, right? That's what segmented lighting does, and it can be a huge benefit to you. By segmenting the illuminated area of a product, it allows for illumination of only the area where it is needed.  This can reduce the power the device uses and reduce the amount of stray or excess light emitted.  The segments also allow the user to control brightness and color of each illuminate area individually. Since the lightguide is only illuminated one segment at a time, LEDs used to power other segments of the product can be left off, saving power.
Wondering what types of projects would be ideal for segmented lighting? Segmented displays are ideal for illumination of overlays, user interfaces, or devices in which the end product can benefit from being able to control the color and intensity level of individual zones.
Segmented lighting has pros and cons. Some pros are that it will lower total power consumption, provide a reduction of light bleed in areas that do not need to be illuminated, and the ability to illuminate individual segments of the device using different colors or different light levels. The cons can be that, in some instances, there is a higher total component cost and a more complex circuit is necessary to control LEDs individually for each segment. Overall, the capabilities and pros outweigh the cons when you're looking to conserve power and have more control of illumination.
Ready to start your next project? Let Global Lighting Technologies, Inc. show you what conserving power through segmented lighting is all about.