Prototype Methodology: What is Prototyping?
Innovative companies rely on our skilled engineers and proven process to unlock new market opportunities around the world. Prototyping is an essential step to validate the design and provide confidence in decision making.
At Global Lighting Technologies, we define prototype methodology as the process of creating a preliminary version of a light guide to test and evaluate its functionality, design, and performance before moving into final production. Prototypes allow you to touch and feel your light guide design to ensure it meets your goals before manufacturing. Read on to learn how prototyping saves time and money and see the different kinds of in-house prototypes we craft for customers.
How Does Our Prototype Methodology Save Time & Money?
Our prototype methodology helps identify and address potential issues, validate concepts, and make iterative improvements to your light guide design. This enhances the quality of the final light guide because prototypes have been tested to ensure they work properly before moving into manufacturing.
Prototyping also reduces time to market. Because a prototype is a working model to test and refine as needed, you can make time-saving adjustments before the solution moves too far into development. You can learn more about how we help reduce your time to market here.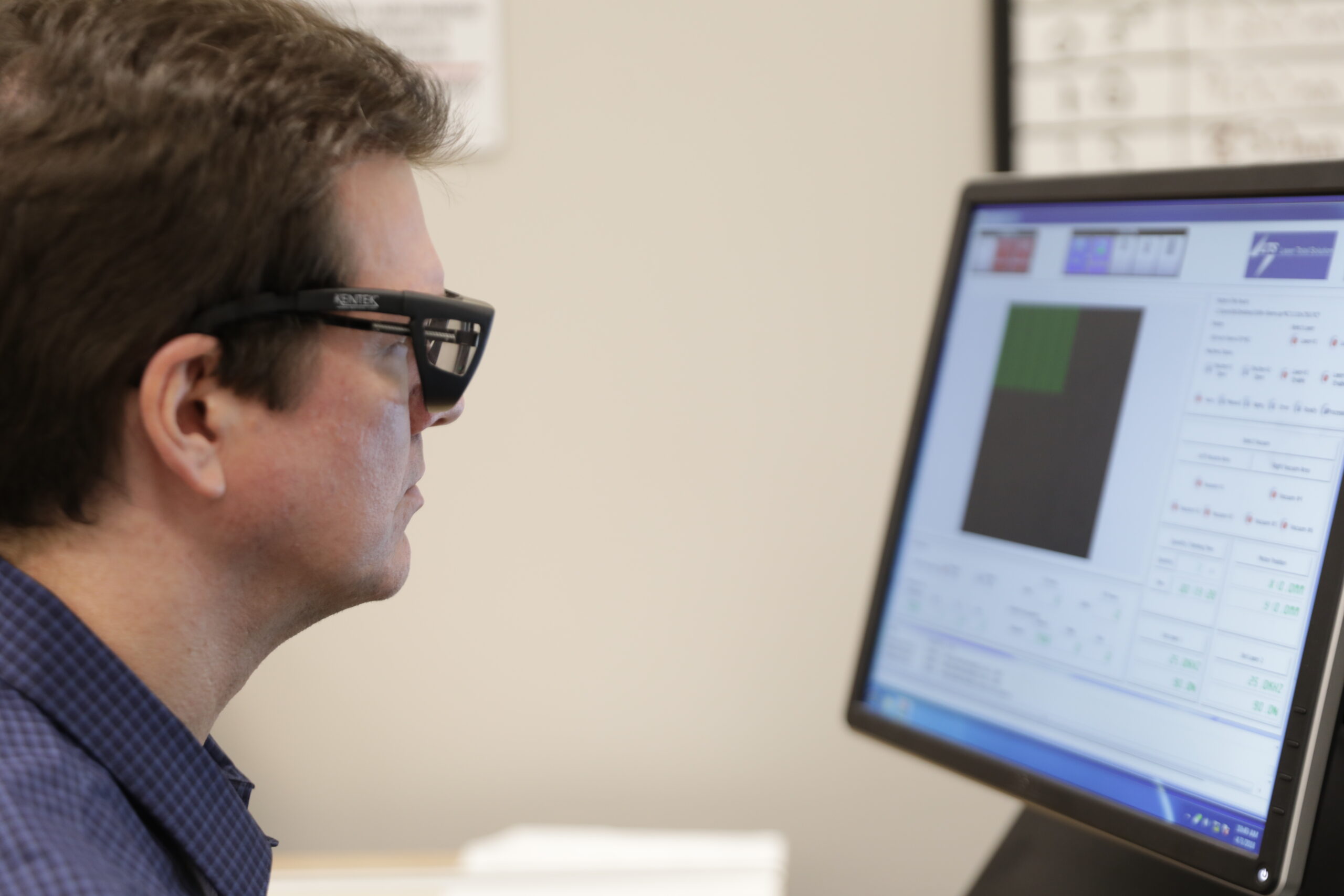 Customers often ask our team when they can expect to have prototypes delivered. Once your design is finalized for prototyping and we receive the necessary purchase orders, we will then build and ship your prototypes. The lead time depends on the design and material, but it's typical to have a finished prototype within four to eight weeks. For context about when prototyping occurs during a project, you can read more about our process here.
Different Prototyping Processes
To support clients in many different industries, we rely on several primary processes for creating prototypes: laser etched and cut, injection molded, and CNC machined and polished. Based on your final light guide requirements, our team will recommend the most efficient prototype process for your project. Read on to learn about which prototype process is best for different applications.
1. Laser Etched and Cut
For 2D prototypes, laser etched and cut works well. We manufacture flat, 2D products from various thicknesses of acrylic stock material on our in-house machines. The finished product is designed and optimized to include customized, laser-etched optical patterns that extract the light efficiently and uniformly.
2. Injection Molded
Injection molding allows us to create light guide prototypes with complex geometry, detailed features, and precise dimensions. Prototype molds can be created using non-hardened steel or aluminum. The mold is carefully designed and includes optical microstructures created on an insert in the mold. Once the mold is created, we inject a material like acrylic or polycarbonate into the mold. After the material cools and solidifies, the mold is opened, and we remove the completed light guide prototype.
Injection molding has many benefits for prototype applications. Most notable is the ability to include 3D features and structures on the light guide; however, the lead-time can be longer than other prototype methods because of the required injection mold tooling.
3. CNC Machined and Polished
Another prototype method we use to create 3D features is CNC machining and polishing. Our engineers use CNC machining to craft your prototype from a large block of acrylic. After the shape of the prototype is finished, the material is polished and optical extraction features are created through laser etching. Prototypes using this process can only be made with acrylic and may have a higher expense and lead time; however, the benefits of a 3D prototype often outweigh the cost.
Other Options for Prototype Methodology
In addition to laser etched and cut, injection molded, and CNC machined and polished prototypes, our engineers can also prototype printed circuit board assemblies (PCBAs) and films as well as 3D printed housings. If needed, we can also create the necessary housings for prototype assemblies. Our team is dedicated to creating prototypes that help you make decisions and gain buy in more easily.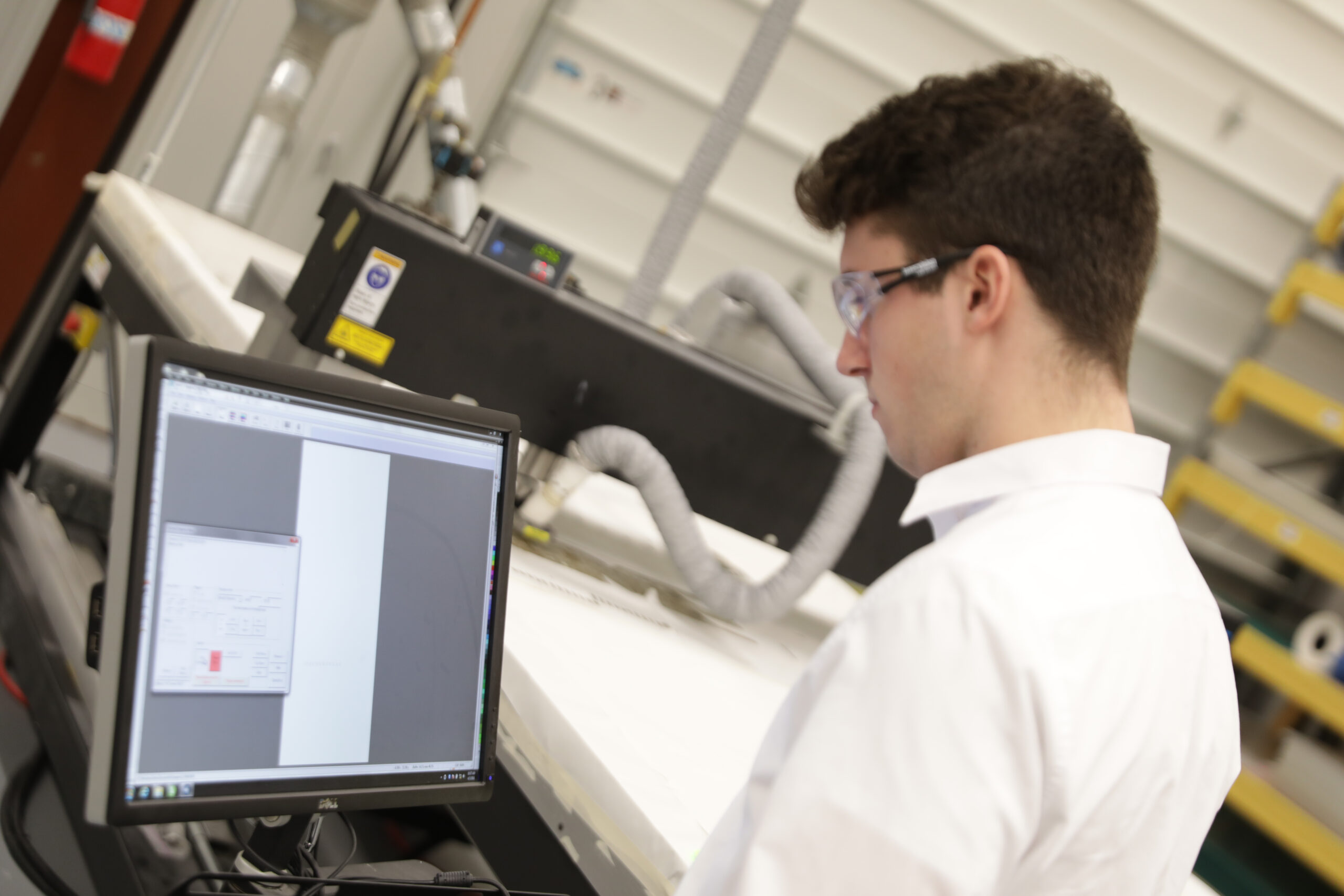 Our Prototype Methodology: Driven by Our Commitment to You
We leverage prototypes as an essential part of our process to deliver innovative light guide solutions. No matter which prototype process is best for your light guide design, you can rely on our team for clear, consistent communication throughout and prototypes made in-house by engineers who are familiar with the nuances of your project.
Connect with our team here to learn more about our process or to inquire about beginning a project.