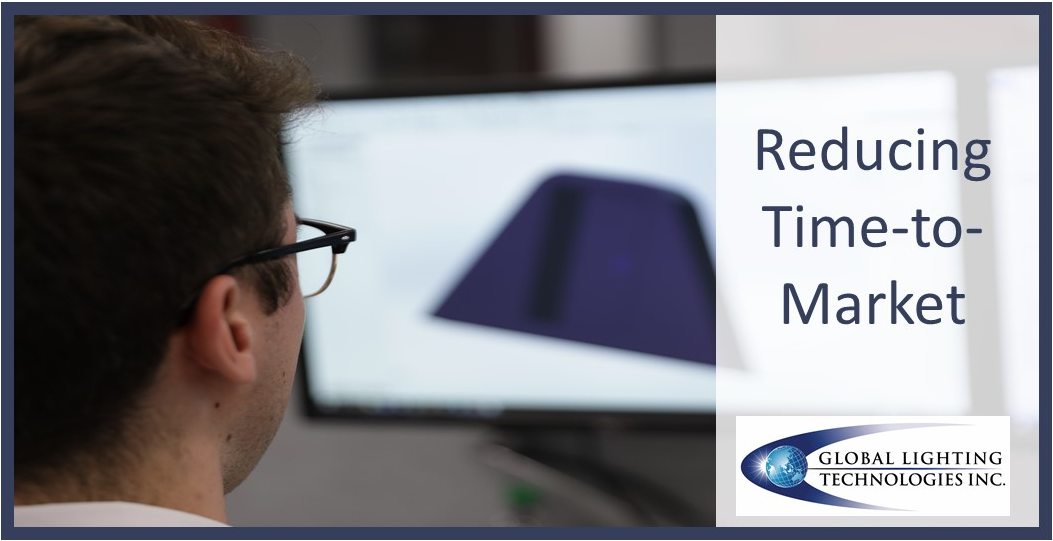 How to Reduce Time-to-Market for Your Illumination Project
Reducing time to market is a big deal. You have invested a lot of time and resources into getting your product to this point, now, it's go time! By making sure you know the key points to help reduce your time to market, you can prepare yourself for a smooth, successful transition.
First, you want to identify the key performance requirements within the lightguide. Having upfront knowledge of the performance requirements, design constraints and expected outcome are all factors that will help reduce time to market. Prior to the project kickoff, you can save valuable time down the line by taking time to review, study all design related items and verify that both parties agree to the plan. Having late or delayed input can bring progress to a halt. The biggest delays in development occur when designs change or, design constraints are not properly identified.
One of the most valuable assets to reducing time to market is prototyping. By utilizing prototypes, you can not only reduce time to market, you will have a working model to test and refine as needed. Prototyping allows you to go from concept to model in roughly four to six weeks, this may seem contradictory towards reducing time, but, it's quite the contrary. Prototyping assures that you have the right design, materials and tools required for production. If your prototype isn't working just right, it gives you the opportunity for fine tuning and to develop solutions before you get too far into development.
It's not just prepping and planning that help reduce time to market, it's also about the team you have supporting your project. Choosing a supplier can be a daunting task, but, it's one that is vital in assuring successful production. Design changes, flaws and delays happen, but finding a team that is experienced, knowledgeable and agile can make all the difference. It is critical that the team you work with can adapt and adjust at the drop of a hat in order to keep your project moving forward. Global Lighting Technologies, Inc. knows that on time delivery also has a hand in reducing time to market. That's why we have experienced project managers and well-equipped engineers that provide ample support and excellent guidance, all while keeping deliverables in check.
At Global Lighting we understand that your time and efforts are valuable. With over a decade of experience in developing custom lightguide solutions, we can assure you that we will be able to efficiently reduce your time to market.