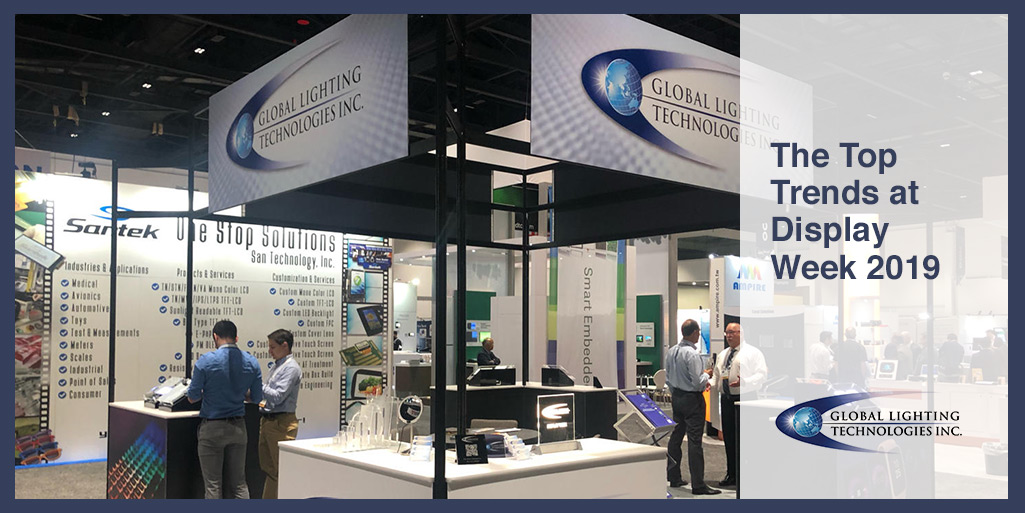 New, emerging technologies to impact 2019 and beyond
Display technology isn't slowing down anytime soon. In fact, SID Display Week 2019 proved that display design remains at the very top of the priority list for a variety of markets, including consumer electronics, automotive and health care.
Hosted in the tech hub of Silicon Valley, the conference gave us a peek at what's ahead for display innovation. Here's our take on the top five trends.
1. New leaps in biometric identification.
Long gone are the days when fingerprinting was the only way to identify a person. Many companies showcased new concepts in biometric identification including Holst Centre, which won Best Prototype for integrating a highly transparent, thin-film biometric scanner on top of a flat-panel display.
2. The race for the best high-resolution display.
Competition remains fierce in the high-resolution display market. Manufacturers like Samsung, Sony and LG continue to push boundaries in pursuit of better image quality, lighting, and user experience. This year, LG Display Company won Best New Display Technology for their 88 Inch 8K display.
3. The unfolding of flexible displays. 
There was a lot of buzz about new developments with flexible panel applications, especially the Samsung Galaxy Fold. Its display folds in half and when opened up, the screen's surface expands for added capabilities. This trend is expected to create a ripple effect as competitors launch their own foldable devices.
4. MicroLEDs continue to shine.
Offering a longer life and more stability than OLED, the microLED continues to be a hot topic. It's the first display product in more than a decade with the potential to disrupt the entire industry.  This year, Tianma won Best New Display Technology and the People's Choice Award for their 7.54" AM microLED.  Their display showcased high contrast ratio, brightness and color gamut.
5. Selective illumination elevates user experience.
Conference attendees were impressed with our new selective illumination technology, a process that leverages special light-blocking materials to reduce light bleed and improve user feedback on small to large displays. You can learn more about selective illumination in our recent article.
With Display Week 2019 behind us, we can confidently say the future of display technology looks bright. We look forward to working with our customers to capitalize on these new trends this year.