LCD Backlight Technology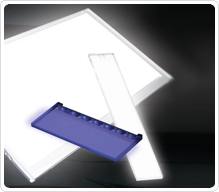 How goes Global Lighting Technologies produce a superior LCD backlight for your application? Using proprietary manufacturing processes, micro-optical elements are molded directly into a lightguide and optimized to deliver more collimated light, which increases the efficiency of the optical system. These micro-optical light extraction elements increase brightness, enhance uniformity, and maximize efficiency.
A backlight from GLT allows LCDs to be illuminated with fewer LEDs compared to other lighting technologies. LEDs are available in virtually any color.  Mechanical holding features can be designed into the backlighting or on a separate frame. GLT designs lightguide assemblies to be 100% plug-and-play, resulting in a complete mechanical and electrical drop-in solution.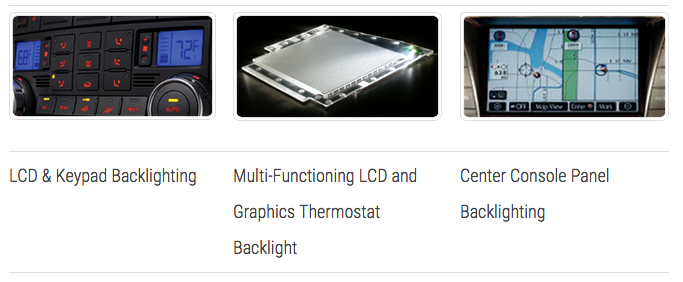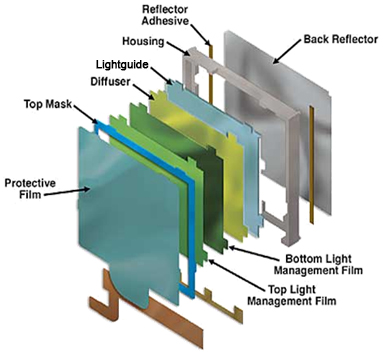 For LCD backlights utilizing white LED lightguides, your assembly can include a reflector with adhesive, a plastic housing that encloses a lightguide, a diffuser film, top and bottom light management films, a top mask, and a protective film.
Get in touch with us to get started on your LCD backlight project click here, or call 440.922.4584 for direct assistance.