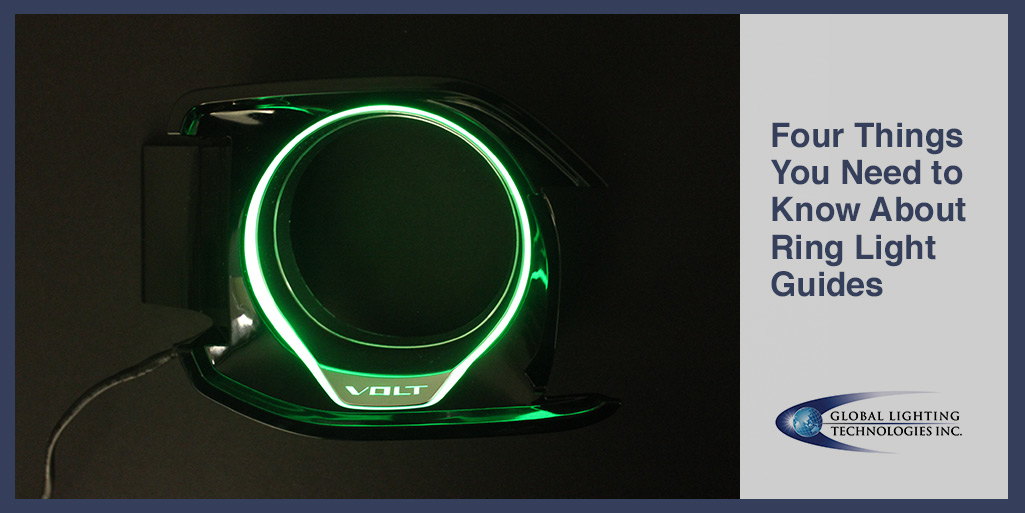 An Introduction to Illuminating Circular Applications
Ring light guides sound simple, but there's more to this circular-shaped illumination technology than meets the eye. We're breaking down the top four things you need to know about them.
1. A different way to control light.
Unlike standard rectangle-shaped light guides that fire light in a linear flow, ring light guides disrupt the linear trajectory to bend light so it curves around the entire guide. We create this disruption through the overall size and structure of the guide, as well as coupling LEDs in a distinct location.
2. Best for circular applications. 
As you probably expect, ring light guides illuminate applications with a circular geometry. Think round mirrors with lights, artificial intelligence technology like the Amazon Alexa, medical devices such as microscopes or monitors, and automotive components. You might not be able to see your gas tank at night without a ring light guide.
Often times, ring light guides support status indicator functionality by delivering flashes or changes in color.  They can also illuminate specific areas of a product to draw the user's attention.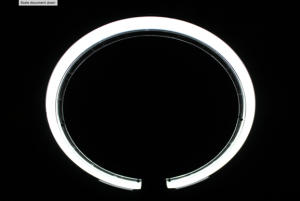 3. Size matters.
When working with ring light guides, the overall size and structure plays a key role. The light guide width is directly connected to the light path and emitting surface. The larger the emitting surface, the more LEDs you need to maintain high optical performance. You also need to increase total internal reflection (TIR) to maintain good uniformity.
4. Simulations get them right. 
Ring light guides require optical simulations before moving ahead to design and tool the physical part. This allows project engineers to identify the best location for the LEDs and which optical features are needed to optimize light extraction.
After simulations are complete, our engineers use our standard tooling process to produce prototypes and production parts before they go through approvals and manufacturing.
If you have more questions about ring light guides or want to speak with a GLT representative, connect with us today.