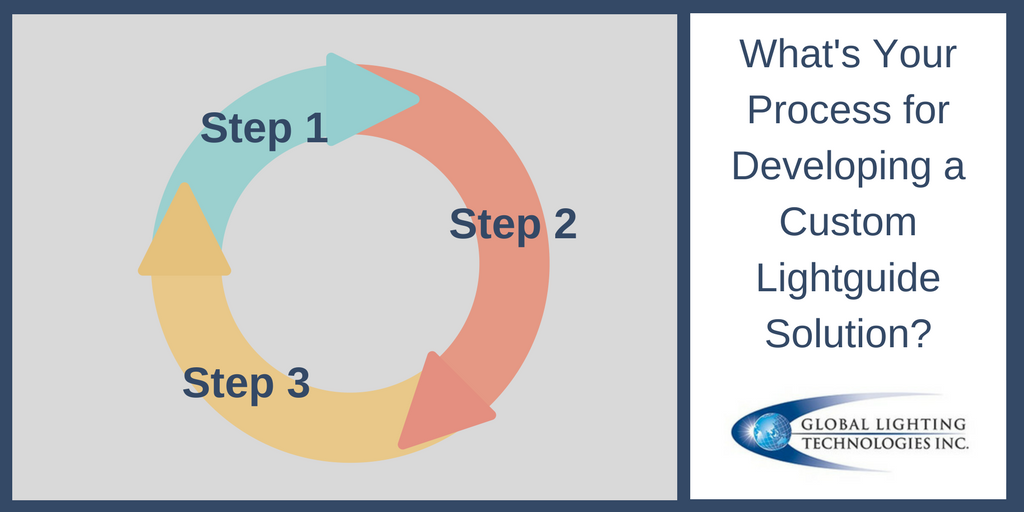 What's Your Process for Developing a Custom Lightguide Solution?
When you're working with a custom lightguide manufacturer, you're looking to develop a completely custom lightguide solution for your unique needs and applications. While every project may turn out differently, the overall process will follow a similar track.
Let's take a look at the process we utilize for addressing your lightguide project, whatever the size, scope, or specifications may be, to help give you a better sense of what to expect along the way.
Review of Business Case
The first step is simply determining, on both sides of the fence, if our capabilities are the right match for you and your project needs. This includes the scope and deadline of the project, as well as other logistical concerns.
Assign an Engineer
With 70 in-house engineers, we offer person-to-person support for your custom lightguide project. The engineer assigned to your project works directly with you on design and will be your go-to person for any questions.
Gather Product Details
Now's the time when all of the nitty-gritty details of your project are hashed out. Your Global Lighting Technologies engineer will work with you to design all the elements of the project, considering mechanical constraints, power source and demand, business target, and cost targets.
Quotation
With all of the details ironed out on the product side, it's time to price it out. We'll provide you with a quote for the production of your product, as well as any prototyping required if that's needed.
Production
With all of the planning out of the way, and with final design approval and POs in hand, it's time to get to work on production of your product, along with the prototyping. With 1,000,000 square feet of production space across our facilities, we have the tools, space, and skills to handle nearly any production need.
Customer Review
Production is completed, and it's time for the parts to be sent for review. If all has gone according to plan, we'll celebrate another successful custom lightguide solution together!
Now that you know more about the process, it's time to get started with your own custom lightguide project. Continue exploring our site for more information on our products and services, or go ahead and take the next step by contacting us here or calling us directly at 866.922.4584 and we'll be happy to begin discussing your project and how we can help.